Bonuses for activity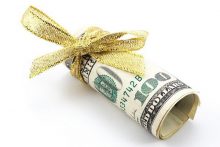 I have developed a special bonus system, according to which, each of the active participants to get money for his work.
So, below is the price list:
Comments in the group blog – up to $0.05;
Repost the entry from the group blog to your page – $0.03;
Comment on my video on YouTube –  $0.01;
Post in the topic of my blog at the investment forum mmgp.com – $0.01.
In addition, most active members of the month will be rewarded a special bonus, the amount of which may be between 1 and 50 dollars.
To to increase their activity You can use the following types of activities:
post links to my blog on various Internet resources;
invite to group blog in the "Vkontakte" and on the blog of your friends;
to post screenshots with the contributions and payments of the projects that is hosted on my blog;
to help others to learn on my portal.
Of course, there are specific rules:
not in their posts

to insult other members

(everyone has their opinion and it must be considered);
prohibited to use

profanity

in comments and posts (I for culture, in all its manifestations);
not use in their comments

external links

not related to my blog (though I am not a disaster, but to pay for advertising for others not);
not paid disconnected or single-line comments of the type: "Class", "Cool" etc. (I want to see Your opinion, but not to read and so familiar to me words);
for payment of Your posts, or repost in social networks, Your account must be

at least 100 friends

(fakie and just ad accounts do not participate in the bonus);
the last and most important: do not try

cheat comments and posts

. To calculate what You write under different accounts (the accounts) – simple. Better

take your time to action

under their own profile and will be able to get special bonus up to$50. It's much more profitable.
Once a month (4), You will need send report mail [email protected], which include the following information
penetrate on the blog.
ID of Your profile in Vkontakte;
nick on YouTube;
nick on mmgp;
nick on Twitter;
reviews in the VC (number);
comments in YouTube (number);
comments in FaceBook (number);
comments in Twitter (number);
posts on mmgp (number);
Your wallet Perfect Money and Payeer;
the Amount to pay (it can calculate for yourself the price list You have already seen).
That's all. Next the information You submitted, and make money transfer on Your specified details.
I note that the payment includes charges for all activity that was shown. previous month. Check Your reports and transfer You relying interest will be before the 15th day of each month following the reporting period.
Here in this way, dear readers, I plan on "to kill two birds with one stone". On the one hand I get increase in attendance of the resource, and on the other, will give You the opportunity earn. As for me, the proposal, at least, to carefully study and note.
I'm Sure we can do business together.
Happy New Year and Christmas. All the best.
Опубликовано: 27 декабря, 2016 в 11:33