«Bitcoin World» (SCAM)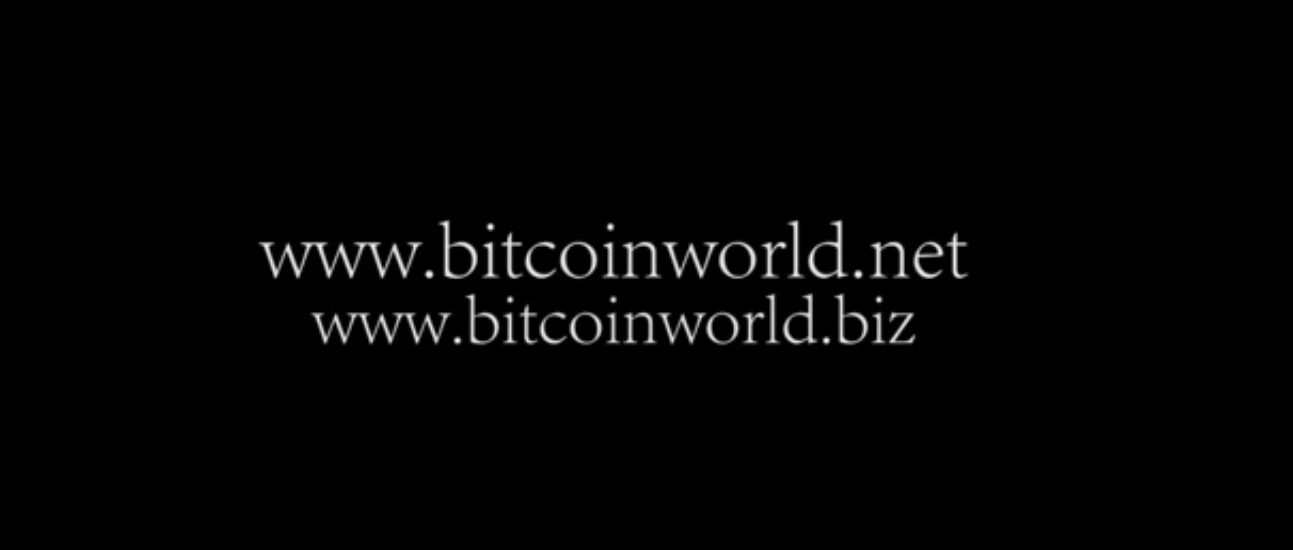 And again welcome You, dear readers.
Today, I would like to introduce to You another project that I started few days. In my opinion, the Foundation of which I will tell You will have a good future, as to doubt the professionalism of its management is not necessary.
Overall, the seriousness of the administration of the project "Bitcoin Word", you notice immediately upon entering their site. Look at how detail everything is thought out. Well-written sections is an excellent video about the project, satisfactory answers to all questions about the operation of this Fund is only a small part of what deserves attention.
Given that in the address bar of the website is greenbar, we can confidently speak about reliable protection from break-ins. A little explain, greenbar is a green bar next to the website address. It appears after installing the SSL certificate and indicates that the site is protected and it points directly to the official registration of the company with the appropriate authorities. Without providing documents about legal detail greenbar simply does not assign to the site.
Also on the website freely available to all users represented by the following documentation about the company:
• A certificate of registration;
• Certificate of shareholders;
• The lease of the data center with the right of redemption;
• Lease Contract of purchase and sale.
Well, let's not to waste time, I'll tell You what company it is, and based on what her income is. "Bitcoin Word" is a British company, which is engaged in mining cryptocurrency. For those who don't know, I'll explain. the mining is the process of earning Bitcoin in which the income comes from creation of new units of the cryptocurrency that is the only option issue Bitcoin. In other words, one who has generated the next block, receives a new Bitcoin as compensation.
This company took "Bitcoin Word" in 2013. To the 2016 there has been a good opportunity for the acquisition of new capacities and create own bitcoin mining company. At the moment, "Bitcoin Word" own equipped with the latest technology data center and are ready to give it the power to rent, for mining of cryptocurrencies to all Internet users.
Quality of earnings "Bitcoin Word" offers two options:
Absolutely free you download their program in mining, install it on your computer and try yourself in this difficult matter. In addition, if You will attract friends who will also install this program, You will accrue a bonus in the amount of 10% of their hard-earned cryptocurrency;
Rent "Bitcoin Word" 1 of 7 servers and earn Bitcoin much larger volumes.
In any case, the second kind of earnings is much cheaper. The essence of the problem mining decumbent that notable earnings need the latest computer hardware, which, as You know, is a lot. The second option earnings, can we do it, so to speak, "little blood", as available to us the collective rental of equipment, which significantly reduces its cost for each participant in the process.
So, the cost of equipment depends on its capacity and currently there are 7 servers
"Server S1" has a volume of from 62.5 to 8125 Gh/s. And it is possible to rent any number of Gh/s in the specified range. Given the cost of renting 1 Gh/s, which is equal to 0,16$, it's easy to calculate that the rent can be spent on 10 to 1300$. The server is leased for a period 300 and in terms of dollars mainit from 1.08 to 1.12% from the amount for which You bought power every 24 hours. A rough summary of the rental equipment on the server will 240% of the amount paid by You for the lease;
"Server S2" with increased from 625 to 18750 Gh/s (I will continue to just specify the amount in brackets), which lets you Deposit as rent from 100 to 3000 dollars and to the end of the lease, the total return to 250% of the original amount. At the same time, per day will be charged from of 1.12% to 1.14% profits. The term of the lease, in this case, is also 10 months;
"Server S3" (5625-62500 Gh/s), the rent of which (depending on volume) can cost from 900 to 10.000$, makes a profit from the mining of 1,26 - 1,28% the cost of rent. In the month it comes out to about 28%, and for the entire term of the lease in 270 days is good 252% profits.
"Server S4" (18750-156250 Gh/s) is the rent from 3000$ to 25.000$ and brings the total income of 261% 270 days lease 1.3 or 1.32% in a day;
"Server S5" (31250-312500 Gh/s), the amount of rent which ranges from 5000 to 50000 USD is profitable in the amount of of 1.49% and 1.51% daily for 240 of his lease. Total profit here will be 264% of the amount that the user is made to rent the equipment;
"Server S6" (93750-937500 Gh/s) is the rent from 15.000 to 150.000 dollars, total income of 272% 1,53% - 1,55% every 24 hours and the lease is limited to 240 days;
"Server S7" (156250-3125000 Gh/s) – the most powerful and profitable. Its lease term is 240, however, he makes a profit in the amount of 1,58% to 1.6% a day and at the end of the lease, the total return would be 280% of its value. Rent of the server costs from 25.000 to 500.000$ depending on the rental amount.
It is Worth noting the point that profit is calculated on working days, i.e. from Monday to Friday. Charges appear immediately on your account, and they are available for withdrawal as soon as their total amount is equal to 5 USD.
In order to rent equipment, You need to pass a simple the registration process and credit your account for the amount You are thinking to invest in the lease.
Top up your balance using other payment systems: Perfect Money, Payeer, Bitcoin, NIXmoney, ADVCash . To them, every Tuesday and Thursday, you can receive payments from the project.
If You are attracted to "Bitcoin Word" new users through your referral link, You will be entitled to additional compensation due to the affiliate program.
Under its terms, You will receive compensation in the form of a percentage of the amount of rent, which made for a referral, according to the structure below (where the number at the beginning is the level of Your partners):
5%
3%
2%
1%
1%
0,5%
0,5%
0,5%
0,5%
Thus, having minor skills in attraction of the new users, You can earn good money due to their activity.
Your personal account, it is possible to rent equipment, withdraw, recharge, get a link to attract partners, to see all statistics of your earnings and establish your account settings.
Also there You can find the tab "Bonus". In it, each user is given the opportunity to receive a monetary reward in the amount of 0.1 to 10$. It is calculated every month and obtain the bonus you need only make a repost information about a project in one of the social networks. I think this type of bonus will be nice for any user. Personally, I have made my first repost and expect his reward.
No less interesting is the opportunity to communicate with their partners, which is available in the tab Messaging. In my opinion, this is an extremely important feature that, unfortunately, does not implement the vast majority of projects. Agree, always nice when You hold touch with your referrals or Your upliner. This allows you to increase profits from the affiliate structure due to timely response to questions or problems Your referrals.
But to contact the "Bitcoin Word", only in ticket system that are located in the tab "Contacts". Personally, in my experience, I can say that it is a bit uncomfortable. However, it should be noted that the support told me that soon will be implemented and other communication methods, and need to wait a bit. I hope it will be so. In addition, you can follow the news of the project in its Facebook, but I think for You it will be redundant, because for all their partners I'll be in touch on this blog or on the website "Bitcoin Word" and You will be able to contact me through messages.
I Think I already wrote. In order not to bother You and not to spoil Your vision, forcing you to read large text, on this I finish. I say finally that I have rented a server in "Bitcoin Word" and I will keep You informed of all payments from the project.
If You have questions or feedback, please do not hesitate and write them in the comments, I will be glad to answer all questions.
My contribution: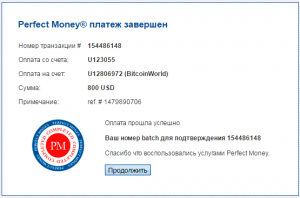 Опубликовано: 22 ноября, 2016 в 9:58